RACK CUTTERS
Rack type cutters are produced for Sunderland & MAAG Gear cutting Machines and also for gear planning machines for cutting both spur and helical gears from 1 module – 30 module ranging from single tooth to multi tooth depending upon client requirement. These rack cutters are made from HSS flat rectangular sizes.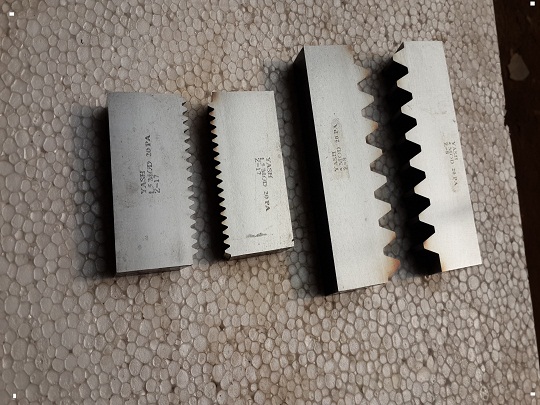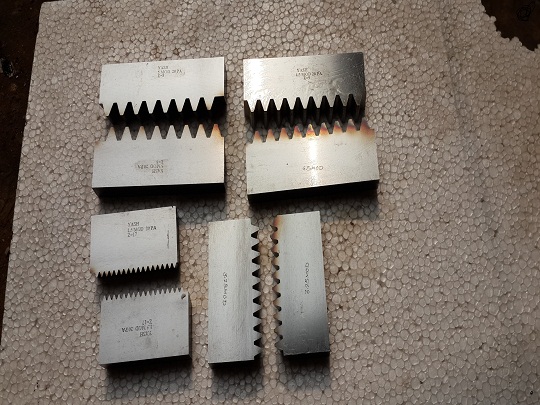 Straight & Helical multi tooth cutters
| | |
| --- | --- |
| SURFACE COATING: | Available in TiN, TiCN, ALTIN, ALCRONA Coatings |
CHAMFERING & DEBURRING CUTTERS
Gear Chamfering Cutters are used for gear chamfering and deburring in the automobile industry. The cutters can deburring both sides of the gear at the same time. We can supply the cutters according to request. These are held against the sides of faces of the gear. The variation in the width of blank is taken by spring loaded blades. Deburring cutters remove burrs neatly. These are re-sharpenable and give long life.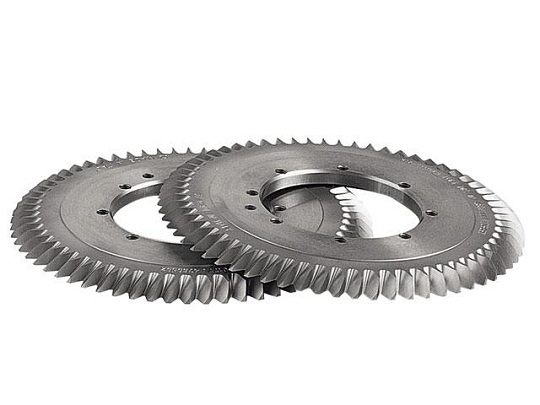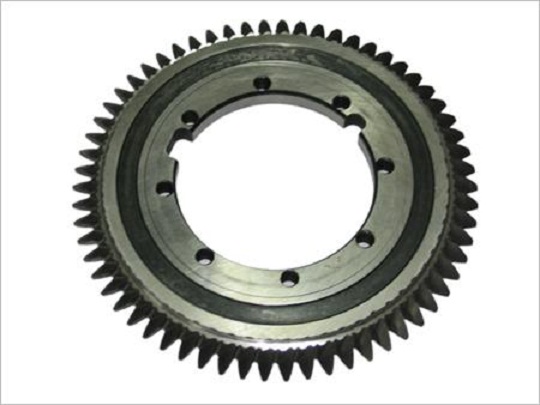 | | |
| --- | --- |
| SURFACE COATING | Available in TiN, TiCN, ALTIN, ALCRONA Coatings |
| MATERIAL | M2, M35, ASP 30 etc |