GLEASON HARDAC TYPE - Cutter Blades for finishing cutters
HARDAC, HARDAC II, HARDAC III
These blades are used for cutting GENERATING gears and pinions.
Single-sided / Two sided outside or inside (Point diameter) without profile modification (without TOPREM) or with profile modification (with TOPREM),
Adjustable in both an angular and radial plane, these inserted blade cutters are used for completing or finishing. The rigid design enables completing of spiral and hypoid pinions and gears directly from the solid blank. Widely used universal cutter system with HSS blades
Used for 5", 6", 7.5", 9", 12", 16", 18" diameter HARDAC and HARDAC II cutters, manufactured in the full range of blade profile dimensions as right hand (RH) or left hand (LH).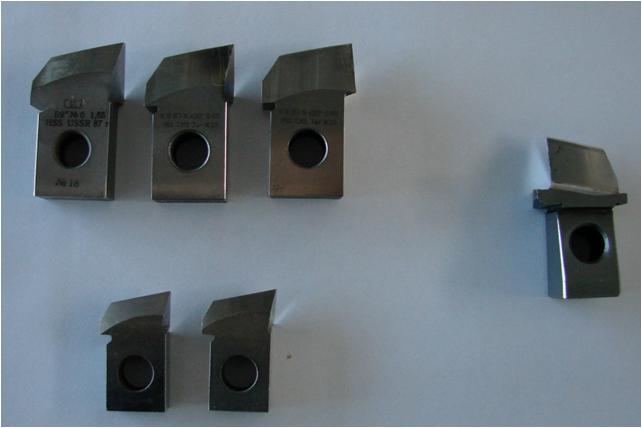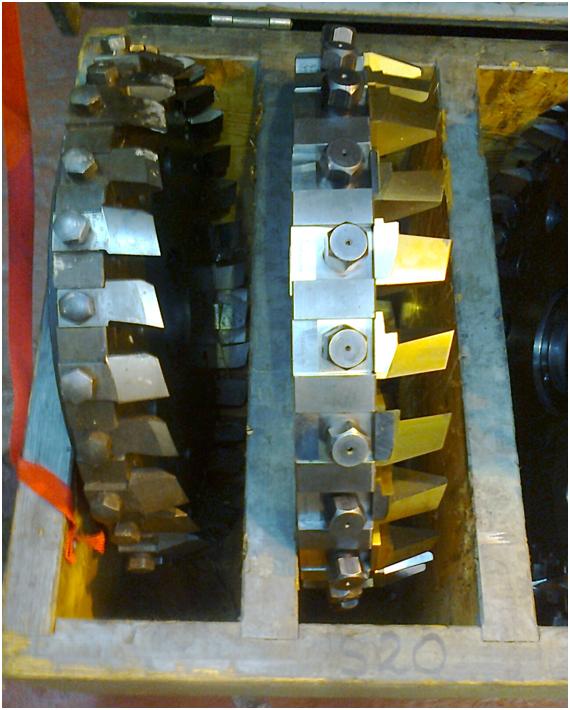 Material: HSS M2, M35
Coating: TIN, ALTIN, ALCRONA PRO (as per request)
DESCRIPTION

Ø CUTTER

SPECIFICATION TYPES

PIECES

Hardac type finishing blades


alt.

Total.

5"

6+6

12

6"

8+8

16

7.5"

8+8

16

9"

10+10

20

12"

14+14

28

16"

18+18

36