GEAR HOBS
Yash Tools offers a wide variety of gear hobs. These gear cutters are the best gear cutting tools in the automobile and industrial machinery industries. All types of high speed steel hobs are supplied to cut involute gears, splines, serrations and special forms.

All cutters are developed and manufactured through a process of total quality control, management and extensive research and development activities
Basic Parameters
| | | |
| --- | --- | --- |
| Range | - | 0.5 module to 40 module & 64 DP to 0.8 DP |
| Forms | - | Non-Topping, Semi-Topping, Topping, finishing, pre-shaving, pre- grinding, with or without protuberance, full fillet etc. |
| Start | - | Single or Multi Start |
| Accuracy | - | AA, A, B & C (as per DIN 3968 or equivalent AGMA, JIS standard) with all standard & non-standard profiles |
| SURFACE COATING | - | Available in TiN, TiCN, ALTIN, ALCRONA Coatings |
| Material | - | M-2, M35, T1, T2, M4, T5, ASP 30 etc. |
INVOLUTE GEAR HOBS
Involute Gear Hobs are for generating gears of maximum accuracy. Spur gears are involute in shape and for cutting these gears, solid involute gear hobs are manufactured by us. They are normally specified for processes, where no subsequent tooth finishing operations are required, or where improved accuracy before tooth shaving operations is required.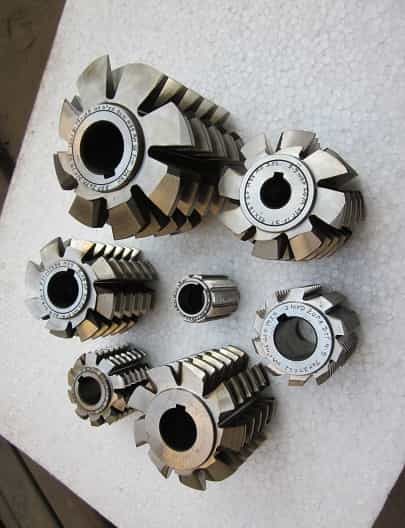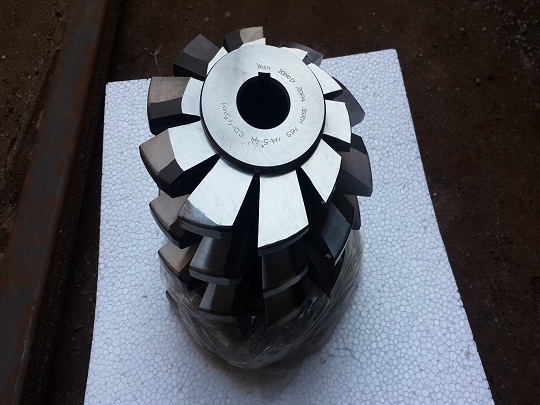 SPLINE GEAR HOBS
For cutting splines as per ANSI, DIN Standards, Involute Spline hobs have a stud tooth depth for cutting all types of standard and non-standard involute splines whereas Straight Spline Hobs are used for cutting parallel splines & are manufactured in single or multi start design with pressure angles 20°, 30°, 37.5° & 45°.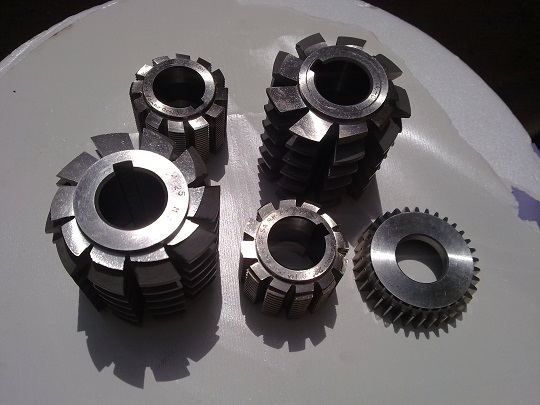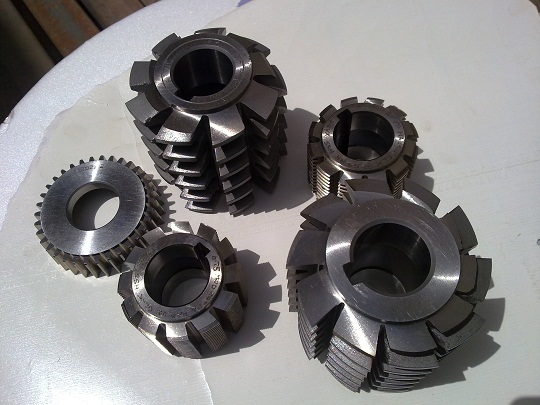 CHAIN SPROCKET GEAR HOBS
Sprocket gear hobs are used to cut roller chain sprockets with in the range from ¼" to 3" pitch or 5mm to 76mm pitch in DIN, BS, JIS, ASA standards. These are also manufactured in single or multi start as per various sprocket request, These are mostly used in automobile sectors for generating sprockets.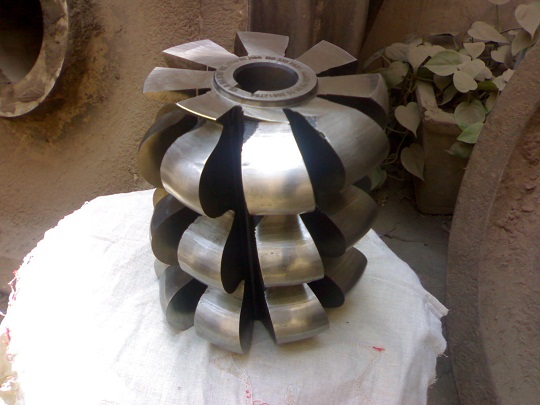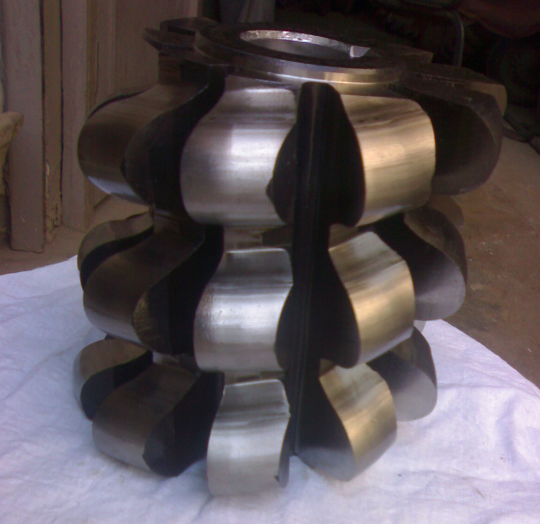 WORM WHEEL HOBS
Worm wheel Hobs are generally designed for plunge cutting. These hobs are a part of specific tools that match the worm shaft with sharpening allowance. Hobs are manufactured in shell or shank type. Single & multi start ground worm wheel hobs can be had on request. Internal worms are generated by shank type (without bore) gear hobs with both ends having morse taper shanks with cutting teeth profile in between them to cut accurately.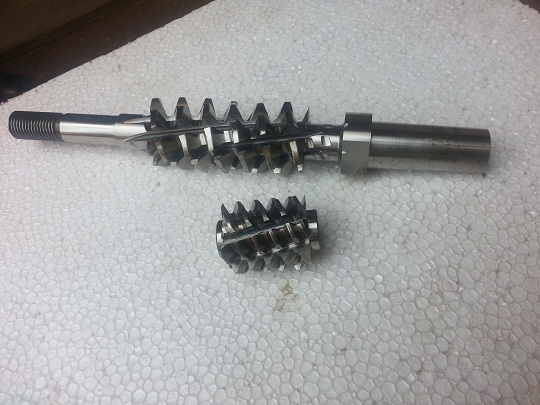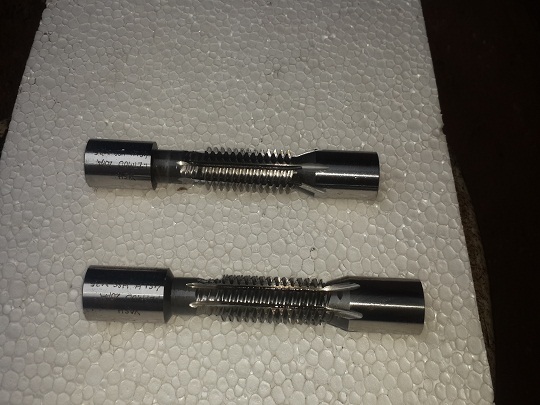 TIMING PULLEY HOBS
These hobs are used for timing pulleys with Straight Sided or Involute Teeth for Rubber Timing Belt Pulleys, Polyurethane Metric Timing Belt Pulleys, HTD and STD Profiles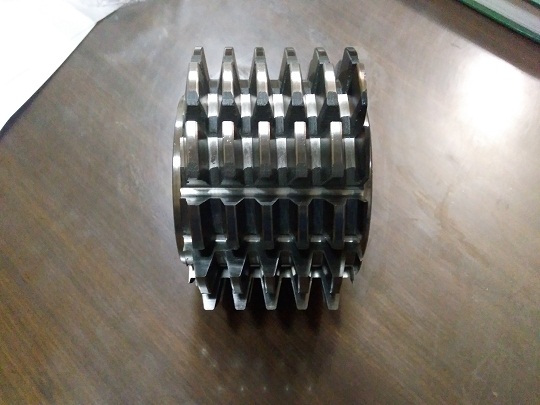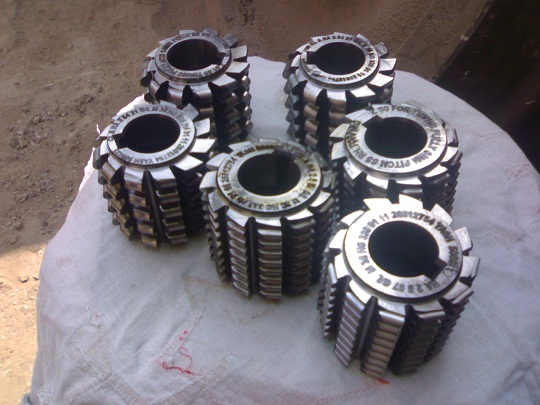 SERRATION HOBS
Serration hobs are generally designed to cut the serrations as per the job. These special hobs generate the correct tooth form at one level, so the accuracy has to be high.